Don't Eclipse Your Stories
Aug 27, 2017 | Comments Off on Don't Eclipse Your Stories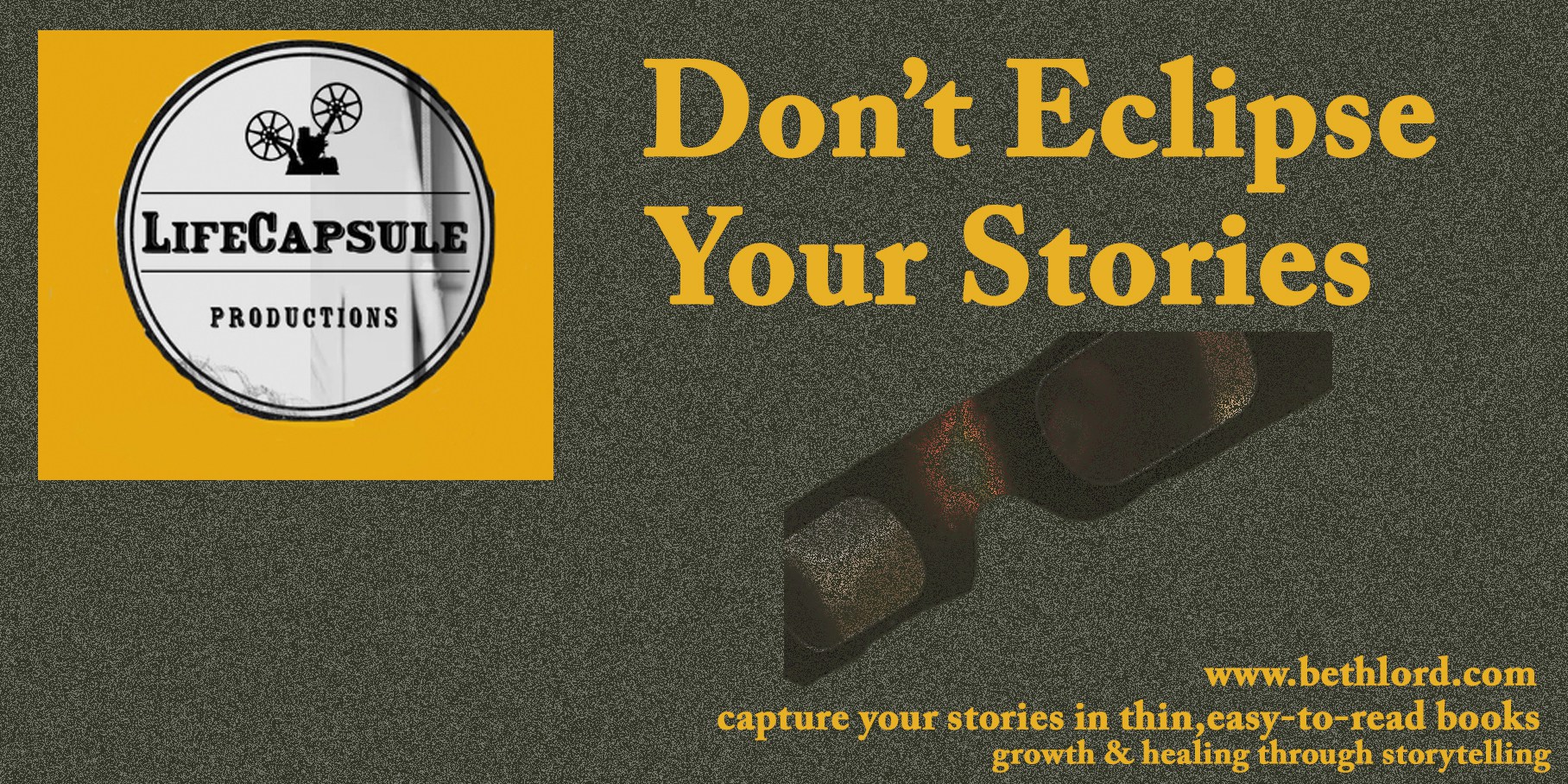 I met Angie at a Townsquared meeting in Ballard one spring night. She is the Co-Founder & CEO of LifeCapsule Productions that provide personal documentaries for seniors to capture their stories and wisdom on film as well as video portraits for small businesses and entrepreneurs.
Angie's Story:
On one of my Christmas visits home I captured some of my grandmother's stories on film in a pretty homemade fashion, but when she passed suddenly three months later, I shared it with my family as a gift and an honor to Gram.
The family cherishes the video and I was so glad I did the video, just in the nick of time.
Last year, I was volunteering at a retirement home on Greenlake and was hearing stories from amazing folk there. That's when the light bulb went off ~ these people need their stories preserved too! So we started making films with residents there.
I started doing some research on the web about legacy type videos and realized there wasn't much in the area. My first google search was generic; it was simply "legacy films for seniors."
When I clicked on the 2nd result, there was my grandmother's face staring right at me! My stomach fell out of my body.
I couldn't believe or understand why she was on that page let alone the internet. She didn't even know what the internet was! She apparently, unbeknownst to my family, was part of a documentary capturing the stories of seniors in southern Maine, and she was the cover of the
film!
I quickly realized it was grammy looking down on me and giving me her support to charge forward with my new venture. And I never looked back.
Angie Marshall
Co-Founder & CEO
www.lifecapsulepro.com
Thank-you Angie for sharing your story to the Write Heart Memory Community.
Participate and contribute to our blogs:
https://www.bethlord.com/all-of- our-blogs/
Newsletter sign up:
https://www.bethlord.com/
Capture your stories:
https://www.bethlord.com/products-services/
Community Section:
https://www.bethlord.com/community/
xo
Beth
(Visited 3 times, 1 visits today)
Popular Posts