Postcards that help tell your story
For Your Own Inspiration, Motivation & Momentum
There are many ways to tell your story. Tell your story, so you feel satisfied, validated, inspired and motivated in finding the stories your voice wants to tell you in your Write heart memories®.
As an Occupational Therapist, Feldenkrais Practitioner, Reiki, BodyTalk, Star Essence Practitioner, I know the importance of self-discovery and the many healing practices that help us accept and love who we are; storytelling is one of the best therapeutic practices out there. Because our physical and emotional stuff represents the collective consciousness of the past. This past can be positive, negative and traumatic in holding us back if we don't understand its influence in our daily perception. We have the transforming power of turning the past into a healthy foundation for our daily life now. With the right tools to find this inner voice, listen and record it, we can change our perception and behavior by releasing trapped energy that's hidden in these untold stories. We are happier when we hear these stories, know our stories and make them healthier and more entertaining thru our talking, writing, listening, laughing, crying, loving and sharing them. Sharing our stories is just as powerful as knowing our own. It's like sitting around the campfire telling them or like when I'm walking The Camino de Santiago (Santiago de Compostela), and have four to six-weeks to listen to peoples' stories as well as people listening to mine. I've recreated the campfire or The Camino experience in our community section so we can help each other right here and now.
Journals
Dedicated theme journals that ask you questions, timelines, quizzes, on a scale of 1 to 10, mindful and heartfelt activities, lined and unlined paper for your creative self-expression.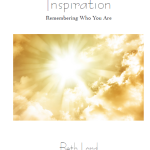 Structure a journal that helps a person when someone they love dies. Make it a 130-page gem of a book that gives the person a way to write (before they forget), the treasure chest of words,sayings, stories and memories of this loved one. Leave room at the end of the book to journal and what you end up with is Inspiration – Remembering You, the current of his or her life kept alive.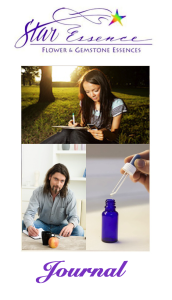 Get to know yourself through chronicling your experiences, your feelings, your shifts in attitudes and habits as you take these Star Essences in blends and individually. They move you into being more of you. 6"x9" Softbound 100 Page Journal.
Postcards that help your story
"Every Picture Tells A Story" (Rod Stewart), and that's what we're doing here by providing 50 cards in each postcard sized theme pack to help you with a thought, idea or story. Each card has 50 different pictures on the front and a word or phrase on the other side to inspire a story in you or your loved one. Have a voice recorder nearby so you can record the marvelous stories you are going to hear.
Playbooks
50 Lessons in each Playbooks to inspire, motivate and energize caregivers and their clients, families, teams and working environments.
This is a user-friendly book that is helpful for both the client and the caregiver. It's an emotionally inspiring guide to caregiving, honoring the past and sparking up the flame in the memory challenged's hearts. This is a guide meant to help caretakers relate better to memory challenged patients, to help them relive their stories and enrich their day-to-day lives by shining a light to all those things they accomplished. Beth's experiences…
Coloring Books
50 Pictures to color and enjoy. Each picture tells a story of inspiration and or motivation to help you with your pictures and stories of life.
(Visited 1 times, 1 visits today)